The Museum of Incomplete
The Museum of Incomplete is a collection of projects that victims of gun violence were never able to complete. With your help, their incomplete projects can give others a chance to complete theirs.
CW: Brandon Holliday AD: Diane Danneels
Produced by Mullen Lowe as the winner of the FGWG One Show Brief.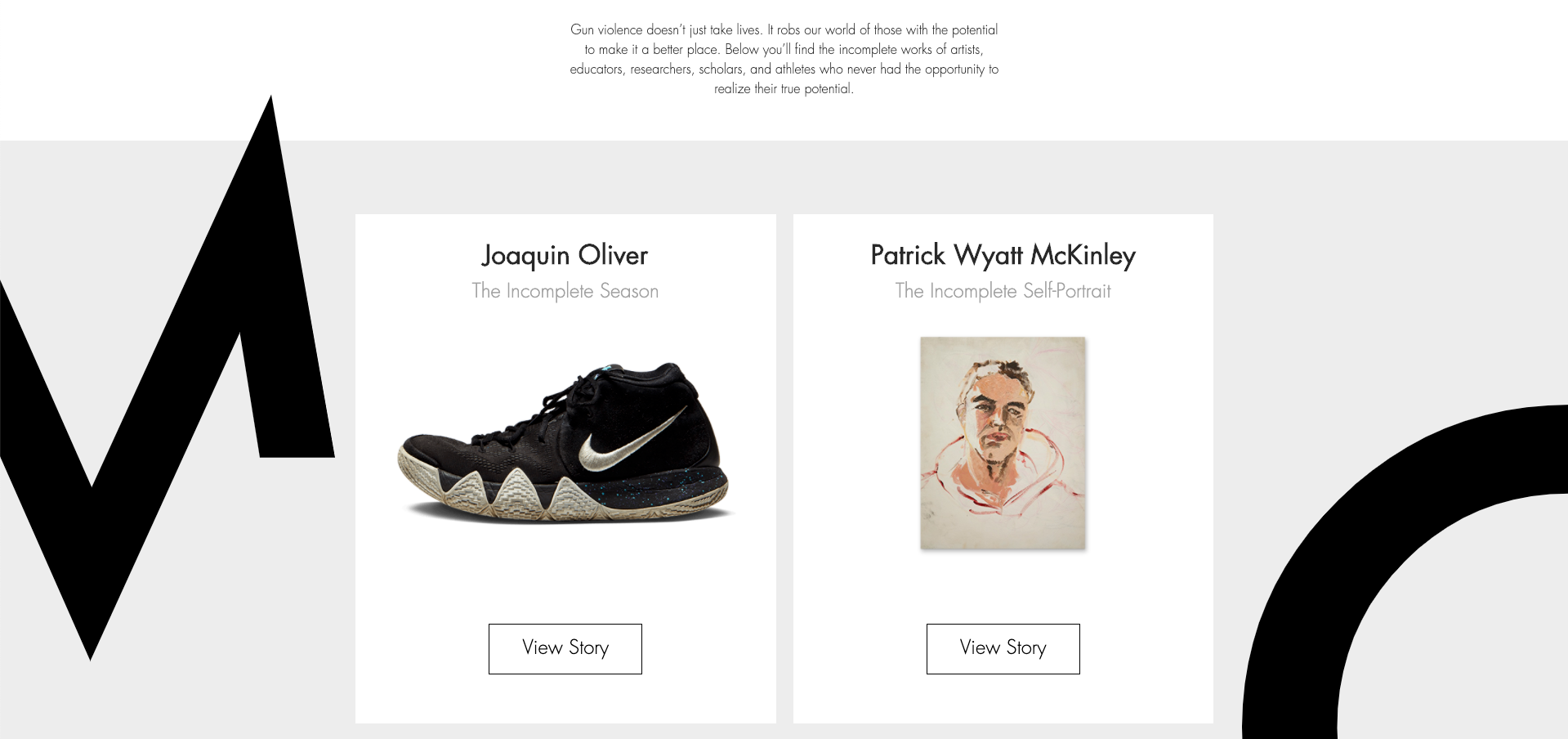 The museum is still currently open for artifacts submissions.